Coworking. Events. Academy.
The Foundery is a curated membership community for international entrepreneurs, creative souls, digital professionals and innovators.
Members enjoy work, meeting and event spaces in a unique building right at Barcelona's historic center, with a huge rooftop overlooking the city's gothic quarter.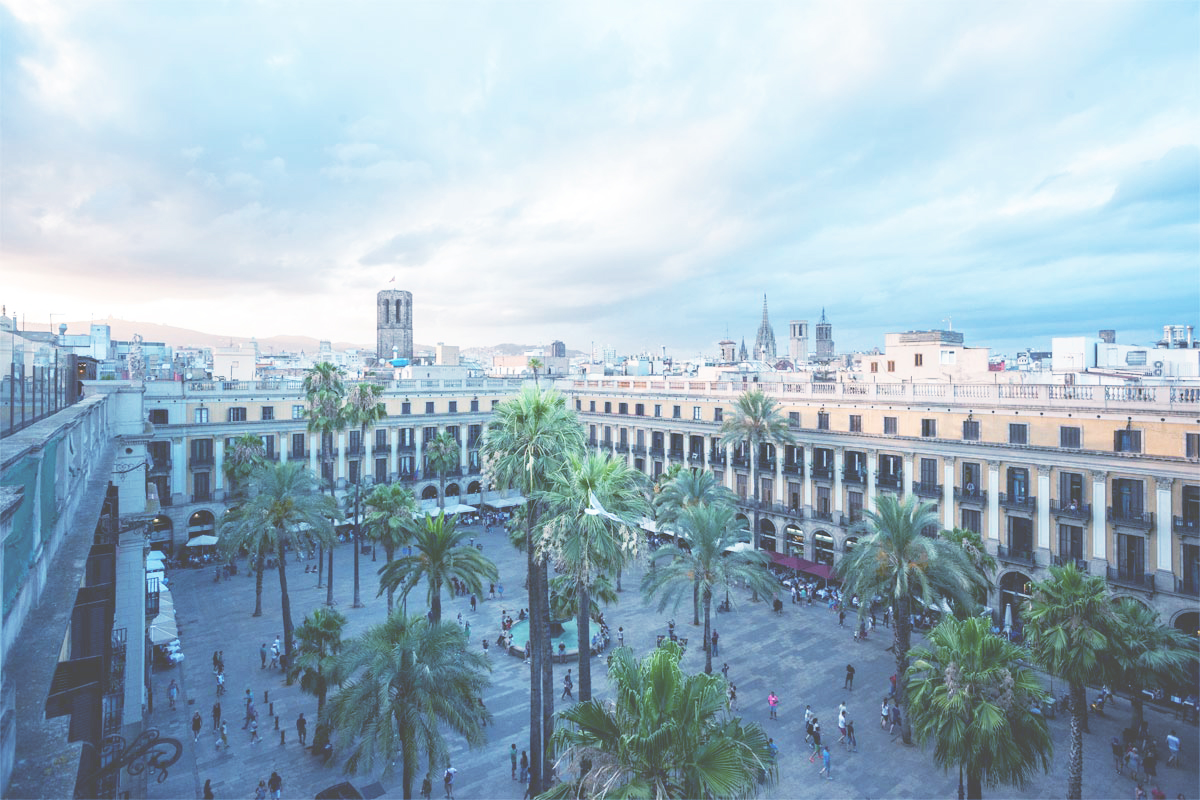 Let's change the world together!
Our building is the perfect place to work on your big idea. Whether you are a solo entrepreneur or have a full team, we can host you. With a membership you have access to event spaces, conference rooms, and different workspace formats, both part-time flex desks and full-time dedicated office space.
Coworking space
800 m2 of great workspace, both communal and dedicated, private meeting rooms, event spaces, lounge areas and a 300 m2 rooftop with 360 degree view of Barcelona. We offer WIFI Internet access, mailing address, printing and copying, lockers, water, coffee and fruit, bicycle parking, free bicycles for members, exclusive invitations to inspiring events and special benefits from partners.
What else do you need? Puppies? Done!
Event spaces
In a unique exquisite location in a 19th century building right in Barcelona's Plaça Reial, you will find the perfect space for your next workshop, panel discussion, presentation, demo night, meet up or cocktail event. Totally equipped spaces from 10 to 100 attendees, including the 300 m2 rooftop.
Whatever you need, we've got you covered.
Academy & curated events
Our curated event series and programming will inspire our members and attendees. They'll drive a unique energy into the space and connect all attendees to the greater startup and entrepreneurial community in Barcelona. We have so many interests: digital media, growth hacking, data, web developing, design and design thinking, UX, marketing.... Can you teach us? Do you want to learn?
"The Foundery is where founders are born and their projects are conceived"
Location
Plaça Reial, 18 - 08002. Barcelona. Spain